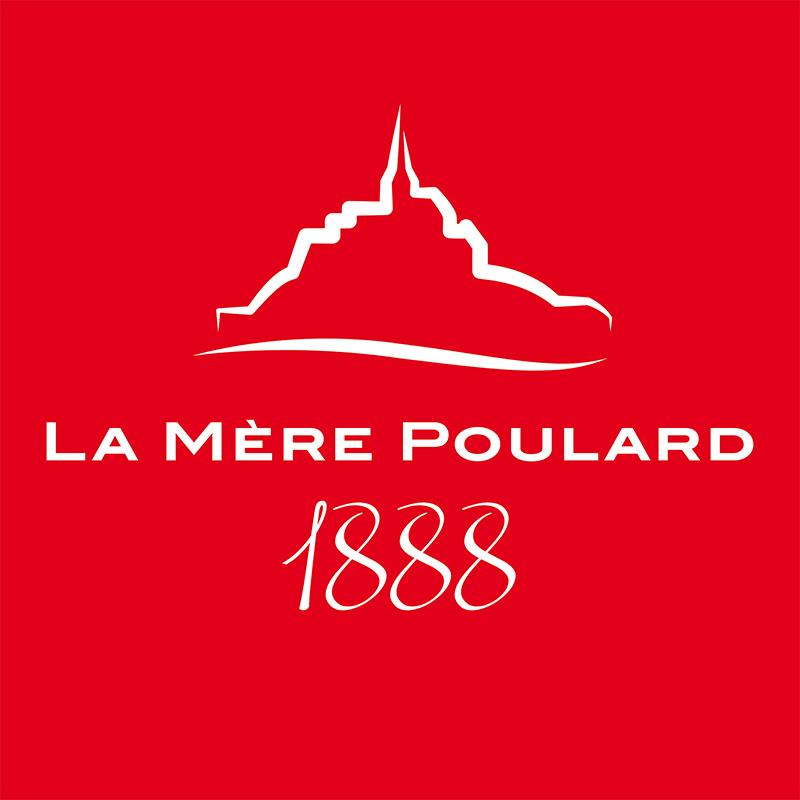 La Mère Poulard
Since its creation in 1888, La Mère Poulard has become a true institution of French gastronomy. Its traditional, gourmet and tasty cuisine has been delighting the palates of children and adults alike for 130 years. The essential pure butter biscuits have contributed greatly to the house's international reputation.
View all products
A true institution of French gastronomy.
It was in 1888 that Annette Poulard created her inn on Mont Saint Michel. Quickly recognized Annette Poulard's immense talents and the nearly seven hundred recipes she created earned her the honorary title of "Mother", which distinguishes her exceptional qualities as a cook and her decisive contribution to the renown of French gastronomy.
Famous throughout the world for her famous soufflé omelet, La Mère Poulard is still an institution of French gastronomy today thanks to her varied, inventive and light cuisine which combines tradition, simplicity, and modernity. If the omelet cooked in a wood-fired oven has made La Mère Poulard world-famous, her delicious biscuits have also contributed to her fame.
Today, La Mère Poulard remains one of the most famous restaurants in France and the world, as well as for the 4 million French and foreign visitors who visit Mont Saint Michel every year.