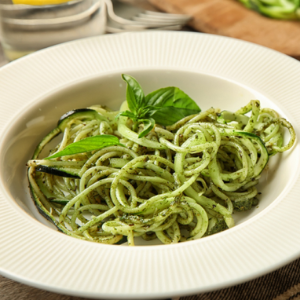 Spaghetti with Pesto alla Genovesa
An Italian-inspired recipe, full of taste. Do you already know what you're making for dinner tomorrow? This aromatic and tasty pasta dish can be a solution!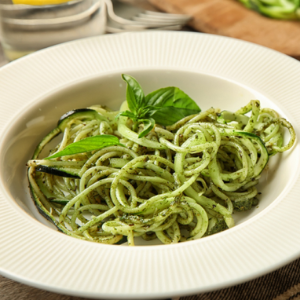 Preparation Method
Bring the spaghetti to boil in boiling water with a little salt.
Once the dough is cooked, mix it with the Pesto.
Serve on preheated plates.
Sprinkle with Parmesan cheese.
Venison Vondaloo
Venison Vondaloo
Spaghetti with Pesto alla Genovesa
Spaghetti with Pesto alla Genovesa
Almôndegas com amêijoas, chouriço e lulas
Almôndegas com amêijoas, chouriço e lulas
Chao Min of Prawns
Chao Min of Prawns